✨Happy Holidays ✨
The TOAF team wishes you and your loved ones a wonderful holiday season and a happy beginning to 2023. Thank you for being part of such a memorable year at TOAF.
As always, we invite you to spark your or your loved ones' imagination through a special work of art and extend your love to our community of artists. To inspire your gift-giving, our team has put together a collection of works in the spirit of the season. We hope you tap into the magic of long dark nights and magical lights during this special time of the year.
---
Gnophaela latipennis L. & R., Roz Hermant, Fabric in shadow box.
Remembering with love
In 2022 we lost a few wonderful souls who we will dearly miss: two great artists, Roz Hermant and Josée Savaria, Edith Yeomans a long-time TOAF board member and Jini Stolk, our beloved Chair of the board. Please join us in cherishing their memories. We've put together a short blog post honouring their contributions to our community.
We want to share the news of the launch of the Jini Stolk Creative Fellowship, supporting arts managers. Jini was passionate about the health of arts organizations and this initiative truly honours her vision. The Jini Stolk Creative Fellowship Fund has been made possible through the generous support of Sandra and Jim Pitblado, and Tim and Frances Price. Donations to the fund can be made to the Ontario Arts Foundation.
---
Curated Collection
Dark Nights and Magical Lights
Curated by the TOAF Team
Trifolium 107, edition 2/5, Cherry Archer, 2021, Digital photography. Still available at TOAF.ca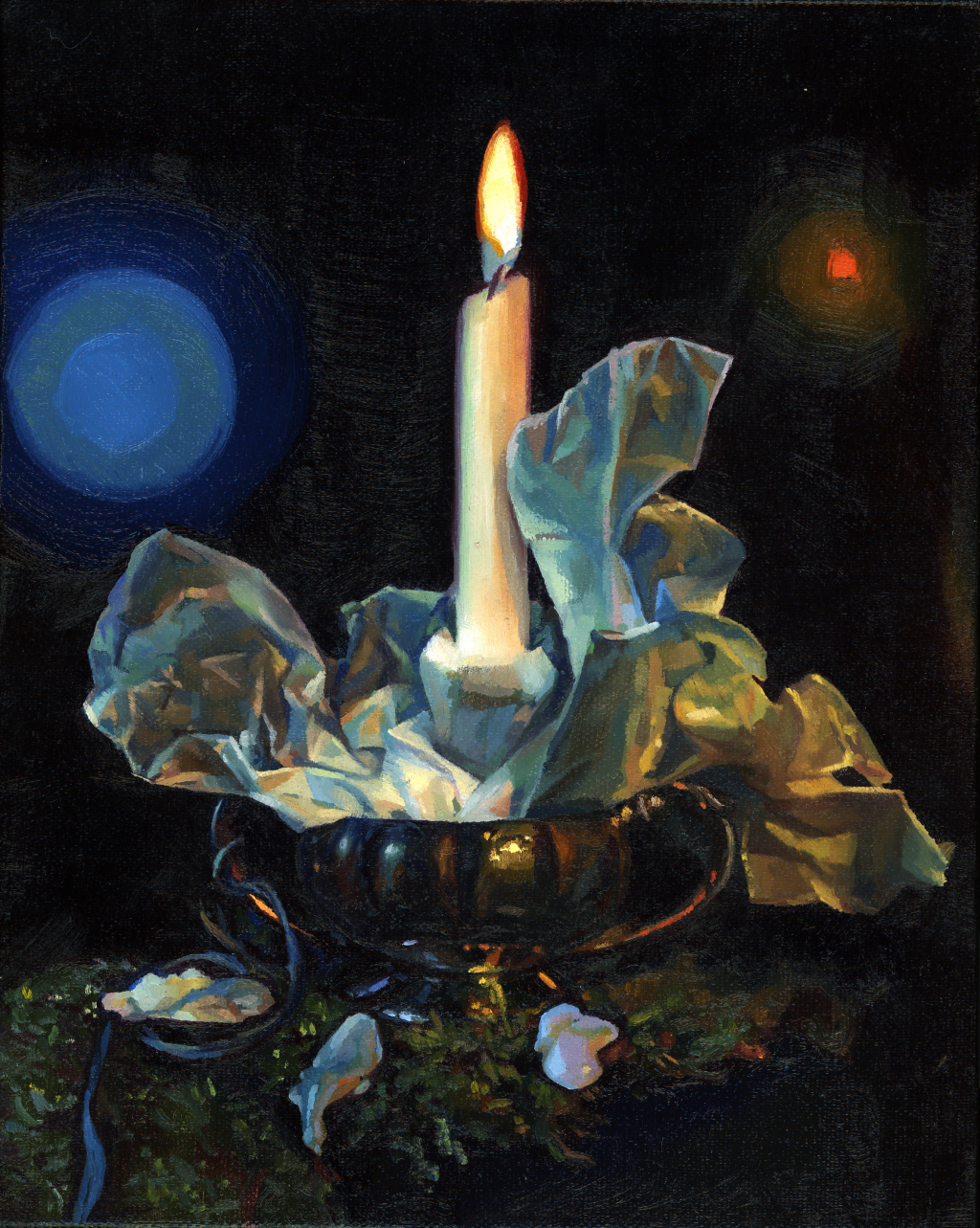 Contained in Superposition, Shevon Lewis, 2022, Oil on canvas. Still available at TOAF.ca
View Dark Nights and Magical Lights
---
Applications are open!
App Camp is coming up!
Thinking of applying to the 62nd edition of Canada's leading contemporary outdoor & online art fair? Join our virtual App Camp sessions to learn more about the Fair and how to create a strong application.
Sign up:
January 10th at 7PM – For applying for the In-Person Fair
January 19th at 3PM – For applying for the Online-Only Fair