Art Tours & Talks
Over 350 artists showcased their work at Nathan Phillips Square this year. Many visitors love to explore the Fair independently to enjoy the wide range of media, techniques and subjects. Those looking for a deeper connection to the art were engaged in tours led by experienced art professionals and private collectors.
Explore the selection of tours and talks hosted at TOAF this year. Certain tours were offered in French and American Sign Language.
---
Dyana Ouvrard: Flânerie
Friday, July 7, 2023 | French Language
Co-presented by Le Labo
Car marcher ensemble, c'est le plus court chemin pour aller vers l'autre.
Dans un monde qui tourne trop vite, ralentir et retrouver un espace-temps naturel auprès des artistes se fait par le mouvement le plus naturel: mettre un pied devant l'autre. Dyana a mené une marche lente, légère et profonde pour tous ceux dont l'envie de découverte et discussions démange.
Because walking together is the shortest route to the other.
In a world that moves too fast, slowing down and rediscovering a natural space and time with artists is the most natural of movements: putting one foot in front of the other. Dyana led a slow, light and deep walk for all those with an itch for exploration and discussion.
Dyana Ouvrard is an emerging curator and cultural worker. In her quest for meaning, Dyana questions the way the world works with artists. Geography colours her approach. In her curatorial practice, she questions the concept of productivity and results and actively creates time for exploration with artists, as well as the process of [collective] creation. Currently Executive and Artistic Director of Le Laboratoire d'Art de Toronto, her artistic signature is the conscious environment and the connection to the "other." She currently lives in Toronto/Tkaronto.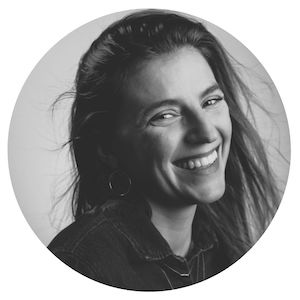 ---
Danna Heitner: Emerging Artists to Watch
Saturday, July 8, 2023
Every year, Toronto Outdoor Art Fair is a launching pad for numerous emerging artists. In 2023, there were over 100 emerging artists at the Fair. Danna Heitner, a Toronto-based art advisor with over 20 years of experience in the international art market, shared her 'top picks' of emerging artists at TOAF.
Danna Heitner is the principal of Danna Heitner Advisory. Using her unique combination of expertise, network and resources, she provides end-to-end independent advisory services – acquisition, installation and collection management – for private individuals and corporate clients, architects and interior designers.
---
Anjli Patel: New Horizons
Saturday, July 8, 2023
TOAF features more than 400 artists each year. How does one know where to start looking? Anjli Patel has been collecting art (collaboratively with her husband) for more than a decade. She led participants on an eye-opening tour featuring a broad range of artists working in diverse media and methods.
Anjli Patel is a lawyer in Toronto whose collection focuses on contemporary artists of the South Asian diaspora.
---
Lee Petrie: Top Award Recipients
Sunday, July 9, 2023 | English & American Sign Language
This tour visited this year's top award recipients to take a deep look into their artworks and the qualities that made their work stand out to judges.
Lee Petrie (BA, MA, MMSt) is a curator and arts program manager based in Toronto. In her 25 year career, Lee has worked with hundreds of artists to bring exhibitions and programs to Toronto Pearson International Airport, the Living Arts Centre, the McMichael Canadian Art Collection and the Varley Art Gallery. Lee is Curator for Archive Hospitality, which operates Gladstone House and The Broadview Hotel in Toronto and The Postmark Hotel in Newmarket (opening summer 2023). She manages the creation and installation of art in the hotels and the resident artist program at Gladstone House. Lee is also Chair of the Toronto Public Art Commission.
---
Farnoosh Talaee: Breakout Artists
Sunday, July 9, 2023
TOAF has included many nationally and internationally acclaimed Canadian artists during the early stage of their careers, including Barbara Astman, David Blackwood, Edward Burtynsky, Joanne Tod, and more. During this tour, gallerist and art collector Farnoosh Talee took you on a journey to meet an exciting bunch of rising stars.
Farnoosh Talaee is a Toronto-based art curator, manager, and writer who approaches contemporary art with courage and creativity, empathy and experience, honesty and integrity, passion and self-awareness. Though originally focused on contemporary art – especially from the MENA region – at the intersection of migration, diasporic identity, and decolonization, Farnoosh has broadened and deepened her knowledge about art and the arts community in Canada and beyond. With academic credentials in art and arts administration, Farnoosh has contributed to research, exhibitions, and programs at The Power Plant Contemporary Art Gallery, Toronto; Art Dubai, UAE; and several commercial galleries in North America and the Middle East.Presently, she is the founder director of The Next Contemporary, an exhibition space in downtown Toronto dedicated to showcasing BIPOC artists and those who have been marginalized from the mainstream.
---
Collectors in Conversation: Geoff Plant-Richmond with Josh Heuman
Friday, July 7, 2023
Collecting art can begin with daunting decisions. We may ask ourselves: Where do I start? What should I buy? What can I afford? This conversation grappled with all the big questions as we tapped into the perspectives of collector Geoff Plant-Richmond, with valuable learnings to share from his 10+ years of consistent collecting of Canadian art. In conversation with fine art curator and consultant Josh Heuman, they focused on a few key artworks in Geoff's collection to further explore his collecting direction.
Geoff Plant-Richmond is passionate about the Canadian Arts with a particular focus on Toronto's gallery and emerging artist community. As an early member of Toronto's Museum of Contemporary Art Young Patrons Committee, Geoff was instrumental in developing community-based programming for the next generation of art enthusiasts. Today, he is an active Board Member of MOCA Toronto. Over the span of 12 years, Geoff has built a personal collection of over 100 artworks representing a diverse group of Canada's 'next generation' of important artists. He works currently as Vice-President and Market Leader – Toronto Bay Street Branch in Bank of Montreal's Wealth Management Group. Geoff shares a home in Toronto's east end with his partner, Adrienne, and their 2-year-old Boston Terrier, Henry.
---
Collectors in Conversation: Anjli Patel and Parambir Keila with Josh Heuman
Collecting art is a personal endeavour involving many personal preferences and decisions. What subjects, styles and media are appealing? How do I display the artwork? In this candid conversation, Heuman probes the minds of 'collector couple' Patel and Keila about what motivates them in pursuit of art for their home, learn about specific artworks, and asks about the growth and evolution of their collection.
Anjli Patel is a lawyer and Parambir Keila is an emergency-room MD in Toronto whose collection focuses on contemporary artists of the South Asian diaspora. They began collecting in 2010 and have acquired nearly 90 works. They consider collecting to be a form of seva — a Sanskrit and Punjabi word meaning "service" — because it directly impacts artists.
Josh Heuman attended York University where he completed a BA and an MA in Art History. He worked 24 years as an educator and curator in Canada and the USA—at The Power Plant Contemporary Art Gallery, Art Toronto, the Museum of Fine Arts Houston, Salt Lake Art Centre (now Utah Museum of Contemporary Art), Nora Eccles Harrison Museum of Art at Utah State University, and Joslyn Art Museum. Since January 2022, Heuman has been freelancing with artists, for nonprofit art organizations, and in the wine industry. He is currently Interim Head of Public Engagement for the Koffler Centre for the Arts. Heuman has organized over 1,000 education and public programs, curated dozens of exhibitions, juried exhibitions and competitions, and lectured at museums and universities.