OCAD University GradEx 108
Unveiling Perspectives
Location: Booth 10 & 15-16 | Zone A
Explore a curated selection of five talented student artists. The graduating students are bringing their unique visions and creativity from OCAD U's GradEx 108 to TOAF! Prepare to be captivated by the remarkable work of these emerging artists.
---
From the Curators
Selected from OCAD University's annual Graduating Student Exhibition, this collection of artworks celebrates the artists' diverse relationships with culture. Whether traditional, contemporary, or emerging subcultures, each piece serves as a testament to the importance of human diversity and the boundless creative expressions that result from embracing our collective uniqueness.
---
03 The Family Gossip: Stages of Rectification (2/3), Chris Canales-Cisneros, 2023, Ashes and Oil on Wood Panel, 48" x 72″.
Happy Core, Kiki Hamazaki, 2023, Digital.
How Old Are You Now?, Rachel Del Bono, 2022, Oil on Canvas, 30″ x 24″.
Artificial Future (Installation image), Emma Martin, 2023, Ambrotypes, Tintypes, Salt Prints, 4" x 5", 8" x 10",11" x 15".
Goddess Lakshmi Helps a Small Business, Prachi Dhase, 2023, Acrylic on Wood Panel.
---
Participating Artists
Chris Canales-Cisneros
Chris Canales-Cisneros is a Toronto-based artist of Salvadorian descent. His practice is primarily based in drawing and painting, but his work constantly expands into mixed media pieces and sculpture interlaced with the paintings in final installations. His work is concerned with exploring issues of identity, which entails their heritage, sexuality, gender, and most importantly, the intersectionality of these fields. Chris has been part of several group exhibitions at locations like the Living Arts Center, LeTao Café, OCADU; and a solo show at Ada Slaight gallery. He has completed his bachelor's in fine arts at OCAD U, majoring in the drawing and painting program while also specializing in different fabrication processes. His recent artistic focus is concerned with the concept of decreation, painting with oil pigments he mulled himself using ash as the pigment.
Rachel Del Bono
Rachel Del Bono is a Toronto-based, multimedia artist. Her practice analyzes the lifespan of interpersonal relationships through mixed medium 2D work and accompanying sculptural elements. Her paintings depict the ephemerality of formative moments. The accompanying concrete sculptures ground the concepts in her paintings with physicality and permanence. The work serves as a preservation of core memories, capturing the creation and dissolution of relationships. Her work has been exhibited at Propeller Art Gallery (2022), Artscape Youngplace (2019), and Arts Etobicoke (2019), among others.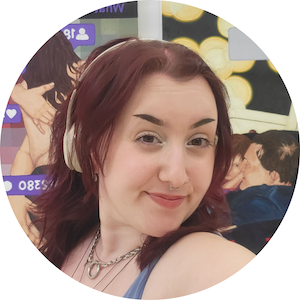 Prachi Dhase
Prachi Dhase is an Indian-Canadian artist and illustrator based in Toronto. Prachi enjoys creating pieces that focus on people, culture, and the beauty in the mundane. Throughout her work, she explores all things cultural, mythological, historical, spiritual and psychological. As someone with two cultural identities, she produces work surrounding the duality of being a person of colour in North America. Representing cultures that are not often depicted in common media is very important to Prachi. Most recently, she has been creating pieces based on her Indian culture and Hindu religious background, as this is the cultural context of her upbringing. As her practice evolves, she strives to tell rich, beautiful, and powerful stories from all over the world – stories of all kinds of people and places, through her art.
Kiki Hamazaki
Kiki Hamazaki is a Japanese Canadian illustrator based in Toronto, currently in her graduating year at OCAD University. Born in Tokyo, Japan, Kiki is heavily inspired by Japanese culture and aesthetics which can be seen within her style. Kiki enjoys representing different cultures and identities, aiming to create illustrations that are inclusive and aware of societal and systemic issues. She incorporates details that are usually missed or ignored in daily life, especially when transferred into art forming a universal connection of nostalgia. Kiki is sharing her series called "Core-ruption" at the GradEx Pop-Up. The series explores the toxicity of modern aesthetics when social categorization turns into an obsession. The series illustrates different aesthetics being taken too far, becoming something more than just a tool for creative representation.
Emma Martin
Emma Martin is an Anishinaabekwe from Kettle and Stoney Point First Nation. She is a recent photography graduate from OCAD U in Toronto, Ontario. Emma Martin currently resides in London, Ontario. Her art practice is based on social and environmental injustices as Emma believes they coincide. By engaging in a decolonial process through intersectional environmentalism, her ethos is to bring awareness to the injustices found in today's civilization. To expose situations where systemic racism occurs and to prompt opportunities for change. Changing the system of thought allows for the coexistence in balance with Mother Earth. This enables a thriving society through environmental sustainability to better the next seven generations. Emma Martin has been in various exhibitions internationally and locally including London, ON, Toronto, ON, Bahamas, Berlin, Bratislava, and China. She also has publications including articles with Canadian Centre for Architecture, and published artwork with Mining Injustice Solidarity. As an Ojibwe person she believes in governing ourselves through the path of the Grandfather teachings in which; our role is to continue to make a difference until difference does not matter anymore.
---
Curators
The development of this exhibition involved a curatorial collective of OCAD U students who were engaged in an experiential learning initiative, under the mentorship of TOAF and OCAD U's RBC Centre for Emerging Artists & Designers.
In their own words: "Our work to build awareness, conduct outreach and engage in studio visits gave us the opportunity to apply the skills we had learned as students to a larger project, and immerse ourselves in the professional art world."
Participating Curators: Talla El Senoussi, Aimee Galvez, Bernadette Lajtman, Jessica Lui, Jasmini Mangrue, Richie Mar, Eva Mero, Maariyah Mohiuddin, Aisha Rizwan, Camille Ubay.