We hope you enjoyed our spotlight on everything craft and design yesterday. We continue celebrating contemporary craft with a specially curated collection by Janna Hiemstra, Executive Director of Craft Ontario, and a beautiful collection Teresa Aversa, Principal of Art and Objects.
In today's Art Collectors in Conversation series, co-presented by The Power Plant Contemporary Art Gallery, Joshua Heuman guides us through an insightful conversation with Aaron Milrad, renowned collector and philanthropist. Mr. Milrad has been a patron of TOAF since its early years in many capacities. He is also the long-term supporter of the Best of Ceramics Award. For this conversation, we were lucky enough to meet Aaron in his residence in person, surrounded by his stunning and impressive art collection. Each piece has been collected carefully with love and commitment. Aaron is a captivating storyteller and his passion for collecting is inspiring and contagious.
I hope you'll be inspired to embark on your own collecting journey after hearing this talk. And you know where to start, vist TOAF.ca and please make time to come to stackt market. We have a new group of artists who are here today. We all look forward to meeting you!
And don't forget to mark your calendars for the 60th Award Ceremony on Thursday, July 8 at 3:30 pm.
TOA60 Team, 2021, Photography by Shane Fester
Banner image: YOU'RE A FINE QUALITY – "BEING OF ONE'S HOUR", Yaw Tony, 2021, 100% Silk
---
Curated Collections

Hoda ring, Pasha Moezzi, 2021, Silver, Sapphires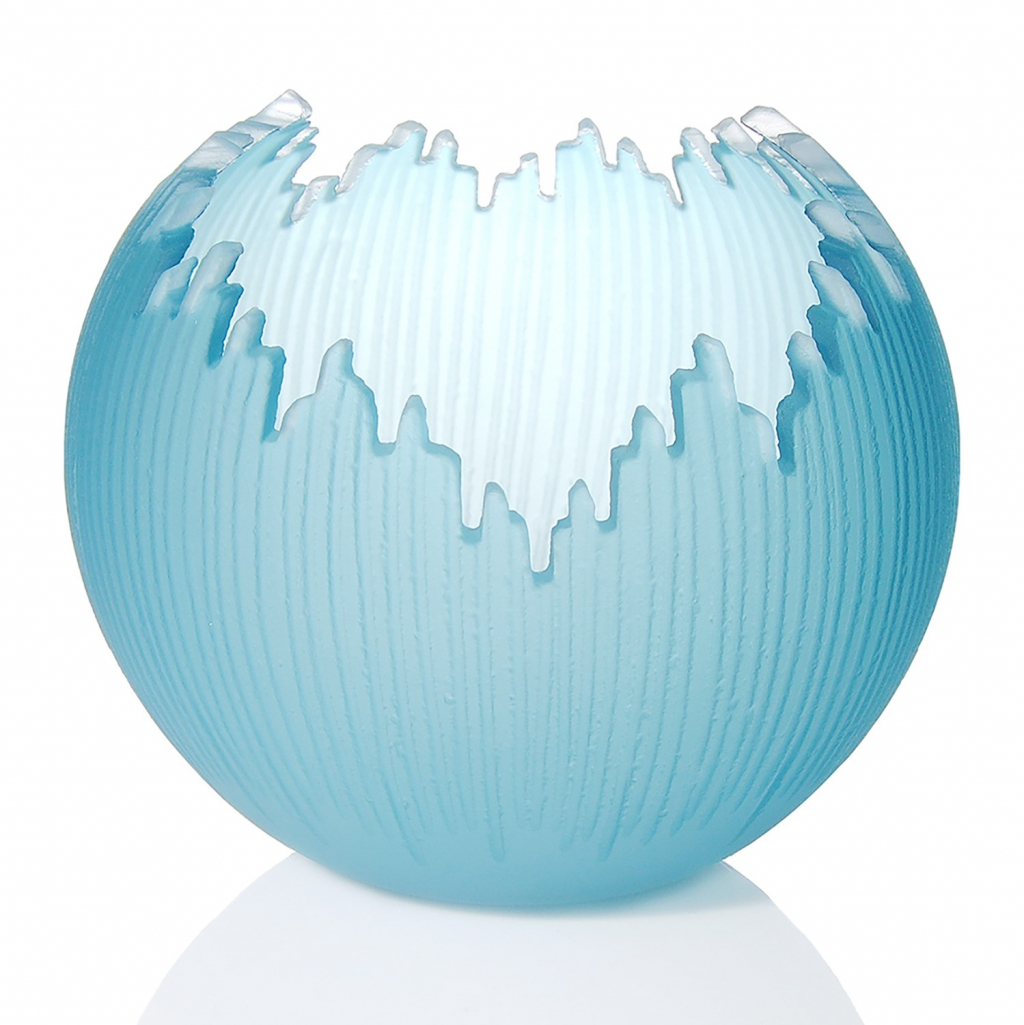 Aqua Saw Carved Orb, Courtney Downman, 2019, Blown, Saw Carved and Sandblasted Glass

Orchids, Grace Dam, 2020, Oil on Canvas
Paper Flower #1, Samuel Choisy, 2018, Archival Inkjet Print
---
What's On Today

10:30 am | Youtube
Co-presented by The Power Plant Contemporary Art Gallery, with Moderator Joshua Heuman and Speaker Aaron Milrad
Craft Talks – Meet the Makers
12:30 pm | Instagram Live
Co-presented by Craft Ontario, with Artists Thomas Aitken, Kate Hyde, Stephanie Singh, Yaw Tony
Exhibition Tour with Alex Kinsley Vey
7:30 pm | Instagram TV
Co-presented by Craft Ontario, with Artist Alex Kinsley Vey
---
Upcoming

July 8 10:30 am | Register on Zoom
Co-presented by The Power Plant Contemporary Art Gallery, with Moderator by Joséphine Denis, and Artists Mitchell F. Chan, Basil Alzeri, and Nico Taylor and Queen Kikoyi of Black Speculative Arts Movement (BSAM) Canada
This program will introduce you to some of Toronto's diverse, innovative and emerging artists. This fast-paced format allows each artist only 14-18 images and 30 seconds per image to describe their studio practice, process, and artworks.
July 8 3:30 pm | Instagram Live
Celebrate TOAF's extraordinary artists of the Fair as we announce the 2021 recipients of cash and in-kind awards, supported by our generous circle of donors. Be sure to follow @torontooutdoorart on Instagram to see Honourable Mentions awarded throughout the day and to watch the awards ceremony at 3:30 pm.
July 10 10:30 am | Register on Zoom
Co-presented by The Power Plant Contemporary Art Gallery, with Moderator Joshua Heuman and Speaker Rudy Adler
Join Rudy Adler, top NFT collector, Co-founder of Wealthsimple, as he speaks with Joshua Heuman about his passion for supporting artists through various and cutting-edge ways of collecting.
And more Artist Chats & Studio Tours!
Stay tuned on TOAF's Instagram for casual conversations between artists and tours of their spaces! Visit TOAF.ca for the full and most up-to-date programming schedule.
---
Word from our Partners
blogTO is Toronto's source for local news and culture, event listings, restaurant reviews and the best of the city.
They have joined TOAF as a media partner for our 60th Anniversary year, and we are so happy to welcome them and to be speaking to their audience of Torontonians looking for cool stuff to do in the city!