We have come to the end of our 2022 Award Recipient highlights and we are delighted to re-introduce to you Carrie Perreault, 2021 Recipient of the Catherine Bratty Award for Best of Art Fair, generously supported by the Rudolph P. Bratty Family Foundation.
Carrie's curious and striking material and emotional investigations through sculptural works intrigue our own sense of curiosity, calling us to pause, look closer, ask questions and arrive at that wondrous moment of reflection as the artist intended. These qualities made her standout amongst 400+ artists of TOAF60 to our cherished Judge, Jennifer Rudder, curator and former Executive Director of TOAF.
Our heartfelt congratulations to Carrie, fellow award recipients and all the artists for giving us such wonderful inspirations and for making the milestone Anniversary of TOAF dynamic and celebratory despite all the odds of our times. It was a year of extraordinary accomplishments for TOAF on every level. Here we leave you with the 2021 Annual Report that captures all these successes.
Stay tuned as we announce the new roster of TOAF61 and exciting plans for this year's Fair in the coming weeks.
---
Reflections from our Judge
Emovere (#16, #17), 2021, Carrie Perreault, Drystone, each 3 x 3 x 8 inches.
"Carrie Perreault's unique and startling work stands out, forcing us to pause and pulls us in to take another look. The shapes and sizes of the objects emit a strikingly uncanny familiarity and yet, what exactly are they? The work suggests the aura of the basement. Something in the basement. Something we rely on, that is hidden, not visible or unacknowledged. Furnace ducts. Vacuum heads. Elbow joints…"
– Jennifer Rudder, Independent Curator and Assistant Professor of Criticism and Curatorial Practice at OCADU and Judge of the Catherine Bratty Award for Best of Art Fair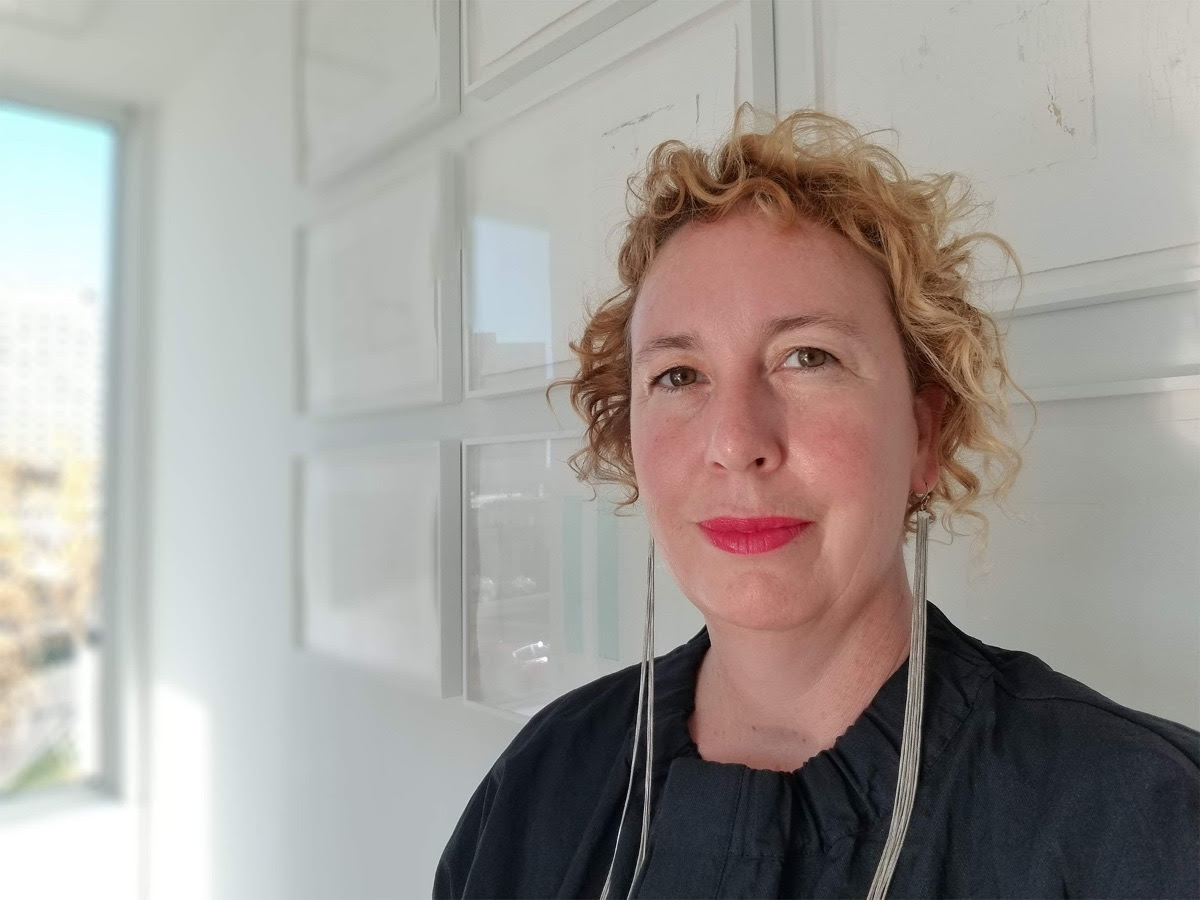 About Carrie and her work
Carrie Perreault (she/her) is a multi-media artist with a focus on sculpture, drawing and installation, which uses material inquiry to reframe trauma into a state of investigation. By surveying the work through a feminist approach to autotheory, Perreault temporarily suspends the doubt she has thrown into the stories she has told herself and instead articulates them by creating objects and installations that reflect these conceptual intensions. Her practice involves a mode of creation—embodied disassociation at times—that sits between emotional immediacy and a process of gathering what has been lost. Using repetition and the multiple as a meditative mechanism provides grounding. The groupings of objects that make up the individual artworks fend off ideas of scarcity and provide manageable space for frightening experiences.
Perreault's recent exhibitions and projects include Pacing the House, UWAG, Waterloo and period of adjustment, Niagara Artists Centre, St. Catharines. In 2019, she published period of adjustment, a poster/pamphlet with essays by Sky Gooden and Lucy R. Lippard, and The Artist Cookbook Vol. 1, featuring 52 artist's favourite recipes, with Vol. 2 set for release in Fall 2021. Perreault won the 2021 Best of Art Fair Award at the Toronto Outdoor Art Fair and has received grants from the OAC, TAC, Canada Council for the Arts, and the Social Sciences and Humanities Research Council (SSHRC). She also serves as a member of the York South-Western Tenant Union.
Emovere (#6), 2020, Carrie Perreault, Drystone, 14 x 7 x 4 inches.
Emovere (#1, #2, #3), 2020/21, Carrie Perreault, Drystone, each 4 x 4 x 6 inches.
On receiving the Best of Fair Award
"I'm beyond thrilled to have been the recipient of the Catherine Bratty Award for Best of Art Fair, 2021… It's such an honour just to be in the Toronto Outdoor Art Fair, but for this extra layer it's just otherworldly to me. The award money will help pay for time in the studio and materials which is all I ever really want. So thanks again for the award and congratulations to everybody else, I cannot believe I'm in your company."
---
Announcing Market Gallery Public Tours
Join Flavio Belli, Curator, Artist and TOAF's long-time friend for an insightful and engaging tour of 60 Works/60 Years on Thursday, May 26 and Thursday, July 7 at The Market Gallery. Attendance is free and tour spots are limited. Make sure to sign up for your free tickets in advance of the event to secure your participation.
---
A year of extraordinary accomplishments
Last year's celebrations of TOAF's 60th Anniversary were fulfilling beyond expectations. This Anniversary was celebrated in the style TOAF deserves. Over 50 free public programs and events highlighted artists at the start of their careers, as well as those whose evolution and success have been sustained over many years. Heartfelt thanks to everyone who made this year special.
Read about this memorable milestone in our 2021 Annual Report