Sold on Day 3: Emebet Belete, 'Rock, Water and Sky 13', 2020, collage (paper & gel medium on matboard)
Dear Friend of TOAF,
This summer may not feel like the 58 other summers we've spent at Nathan Phillips Square, but we hope you are making the most out of it. We are delighted to bring back the fun and joy of the Power Kids program online! This year's Family Fun activity, Take Flight, is inspired by Amalia Pica: Ears to Speak of, an exhibition at The Power Plant Contemporary Art Gallery in 2017. It reminds us of the importance of listening and communication.
Encourage the young art lovers in your life to create their own cardboard airplanes in response to Amalia Pica's cardboard sound mirrors with an easy-to-follow video that you can find here. We would love to see the finals pieces! Share them on social media using the hashtags: #TOAF59 #PowerKids, and we will feature the outstanding works in an online exhibition. There might even be a surprise prize at the end of July!
Do continue to engage with us and our artists on social media using the hashtag #TOAF59, and keep an eye on our InstagramTV for Studio Tours as well as impromptu Instagram Live Q&A's with TOAF participating artists. If you've missed our Art Talks from the past few days, you can view replays of our programming on our Youtube channel.
Sold on Day 2: (left) Jennifer Claveau, 'Pink moon', 2020, acrylic on canvas;
(right) Margit Koivisto, 'Two Beds, Red Rock Inn', 2017, archival inkjet print
Curated Collection: Charmaine Lurch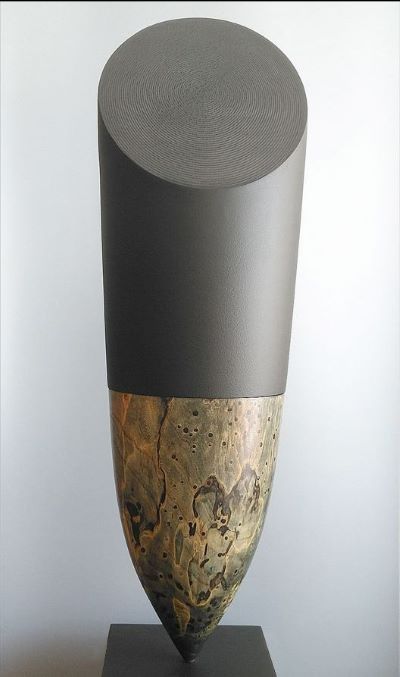 Interdisciplinary visual artist Charmaine Lurch focuses on human-environmental relationalities in her practice. Using a range of materials to rework and re-imagine, Charmaine is interested in re-configuring and rewiring perceptions and ideas. For her curated collection, Charmaine has carefully chosen her favourite sculptural pieces from this year's artist roster.
Learn more about Charmaine Lurch and her work on her website.
Follow her on Instagram @charmaine.lurch.
Curated Collection: Kristin Sjaarda
Inspired by the Dutch Golden Age and objects passed down from her Dutch grandmother's family, photographer Kristin Sjaarda's works hearken back to this style of still life. This year, we invited her to share her picks of flora and fauna from over 3,000 works available at TOAF59.
See Kristin Sjaarda's works and learn more about her on her website.
Follow her @ksjaar.
Coming Up This Week
Lionel Labeau – Monday, July 6, 10:30am
Nicola Woods – Monday, July 6, 3:30pm
Ross Bonfanti – Wednesday, July 8, 10:30am
Art Talks
From Concrete to Canvas: Making Art in the Public Realm
Wednesday, July 8, 3:30pm on Youtube
Glimpsing the Future, Vol 2.
Thursday, July 9, 10:30am on Zoom (Registration required)
What is Toronto's Year of Public Art?
Friday, July 10, 2pm on Zoom (Registration required)