Jenny Santos

City

Niagara Falls

Booth

Nathan Phillips Square
Booth 39
Jenny's practice is a clay-based exploration of the of everyday objects. With a background in sculpture, she is often led by a desire to create unexpected moments in the familiar. Jenny intuitively builds clay forms into subtle, changing curves and textures with reference to growth processes in nature. Her work also seeks to strike a balance between functionality and the intangible experience that arises from seeing, using, and holding an object in one's own hands.
Jenny is a second generation Filipino-Canadian artist from Windsor, Ontario. She completed her BFA (Drawing and Painting) at OCAD University in Toronto, and her MFA (Fine Arts) from the School of Visual Arts in New York City. She has participated in group exhibitions, including shows at Visual Arts Gallery, NYC; Allegra LaViola Gallery, NYC; Art in Odd Places Festival: Ritual, NYC. She has had solo exhibitions at Cuchifritos Gallery, NYC; NURTUREart, Brooklyn.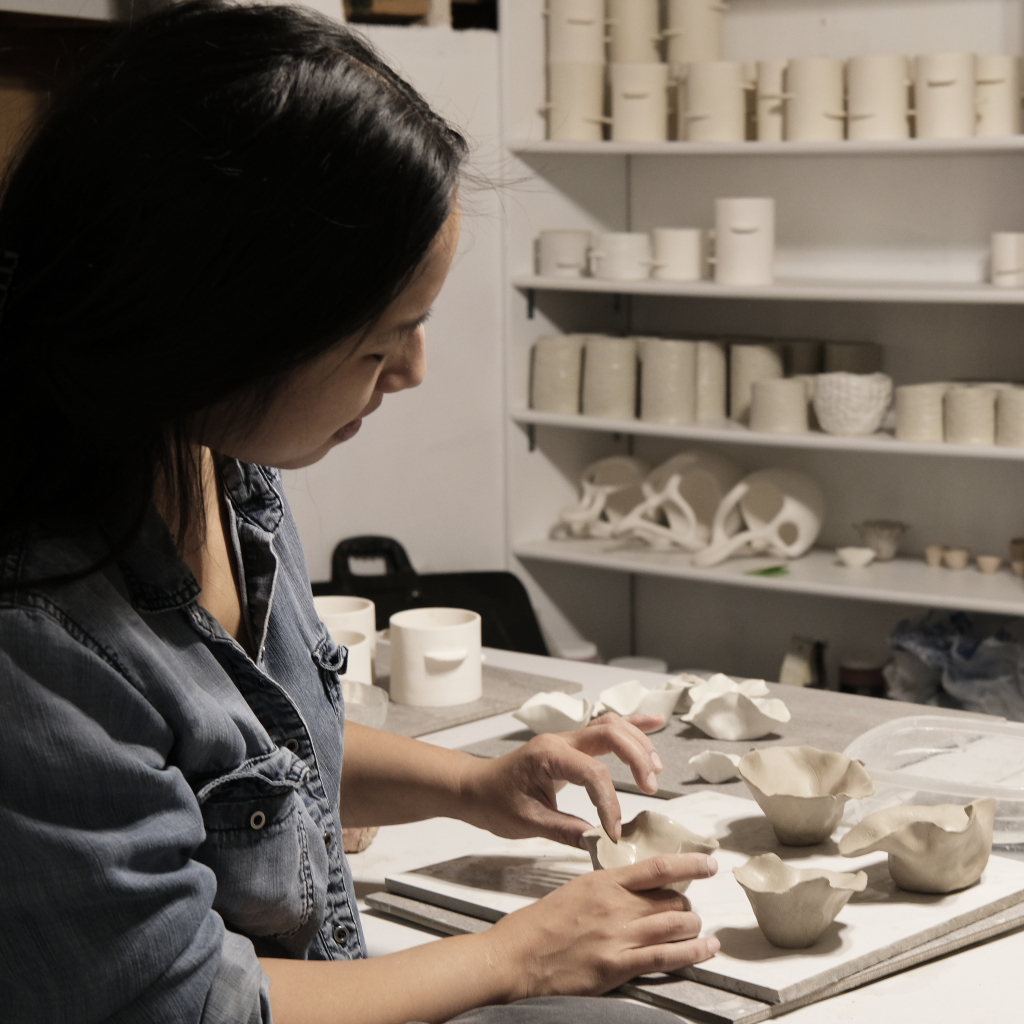 Craft & Design
Year

2023

Dimensions

8.9 × 34.3 × 8.9 cm