Alyson Borycki

City

Toronto

Booth

Nathan Phillips Square
Booth 164
I think of my art process as a practice of storytelling—every piece is a self-portrait or an expression of my path at any given time. My current work involves a deep dive into the self, drawing deeply and vulnerably from my inner world and emotions. Focusing on themes of growth and empowerment, I explore the possibilities of what could be when we overcome fear and self-doubt and move towards the truest version of ourselves.
I am especially interested in how our surroundings can inform our identity. Drawing from the shapes, patterns, and feelings observed in both natural and urban settings, I aim to communicate a sense of curiosity, growth, and momentum balanced with contentment and grounding. The juxtaposition of looser, organic shapes with more structured lines and geometry provokes a range of emotional experiences that I enjoy exploring in my practice. Through these contrasts, I try to express the idea that we hold many different, sometimes opposite, attributes that can exist all at the same time.
I would love to meet you at Booth 164 during TOAF!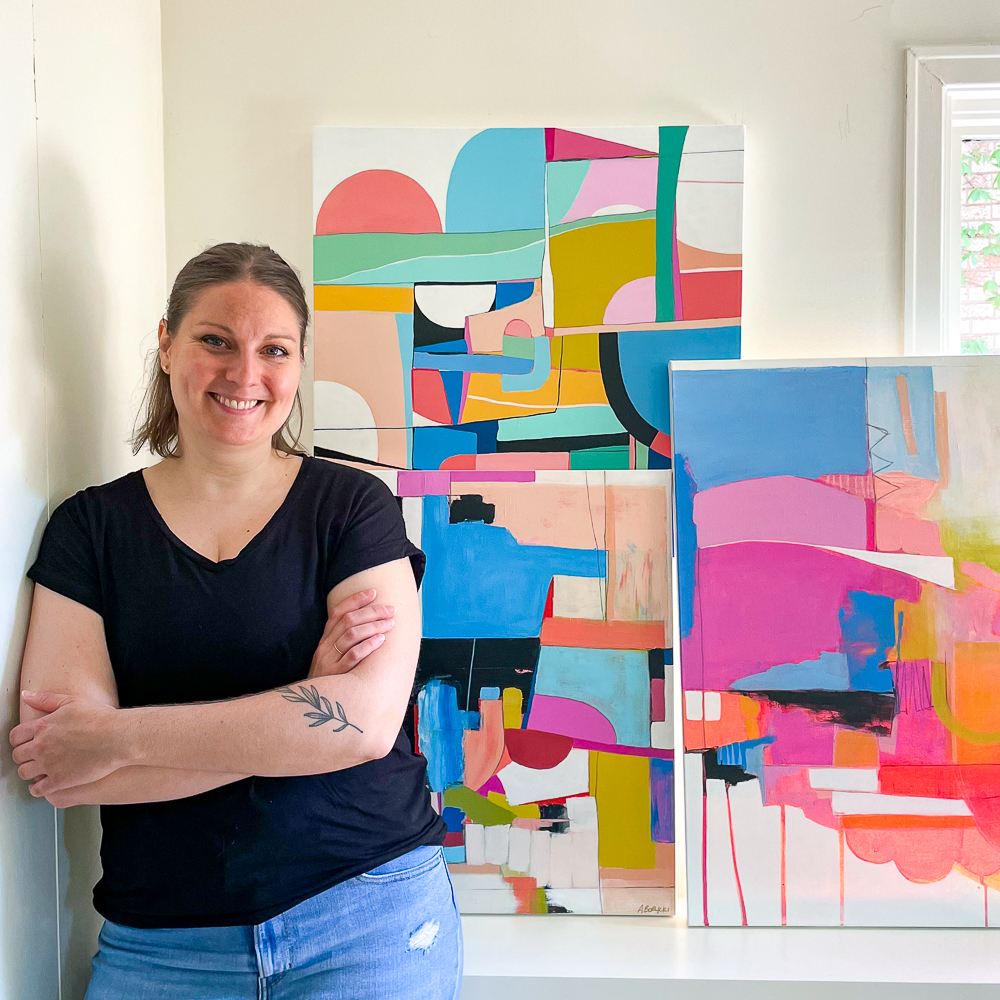 Painting
Year

2023

Dimensions

91.44 × 121.92 × 3.81 cm

Sale Price

$1,650