Paula Slimovich

City

Vaughan

Booth

Nathan Phillips Square
Booth 34
My art is made by observing reality and applying it to a canvas with acrylic paint. Colors and textures allow me to show this idea.
My abstract style lets the viewer complete the meaning of my work.
I am an established abstract artist, graduated as a National Professor of Art in Argentina. Since 2003, I have lived in Toronto, participated in events and exhibitions, and now work from my studio in Vaughan.
My art explores abstract designs, symbols, compositions, and textures through acrylic, graffito, and pastel mediums.
Human interaction is a source for visual and spiritual inspiration for me.
I feel that my art is an open space to start a conversation.
Please visit my shop on my web www.paulaslimovich.com for my other paintings and come back often as I have new paintings coming out every week.
@paulaslimovich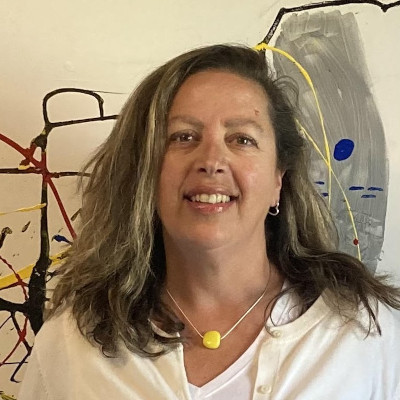 Painting
Year

2023

Dimensions

30.48 × 30.48 × 3.81 cm

Sale Price

$230