Kirsti Smith
City

Peterborough

Booth

Nathan Phillips Square
Booth 44
Kirsti Smith is a ceramic artist from Peterborough, Ontario. She studied at Sheridan college in the Craft and Design program and later transferred to NSCAD where she received her BFA majoring in Ceramics. Smith has been an artist in residence with Craft Nova Scotia, The Waterloo Clay and Glass Gallery and has had a solo show at Atelier Lumilda Gallery. She sells her work from her studio in Peterborough, and also at the Gardiner Museum Gift shop in Toronto.
From early on, Kirsti has always used her creativity as an expression of her own reality.
She begins with inspirations from her own family's ties to religion, sisterhood, and emotions such as grief and innocence to produce physical moments. She creates tactile art that can be touched, as well as emotionally connected to; forming an intimate experience for the viewer. Her most recent body of work is focused on themes of rebirth and new beginnings. Blurring the line between fine art and functional ceramics, Kirsti brings familiar emotions into tangible experiences.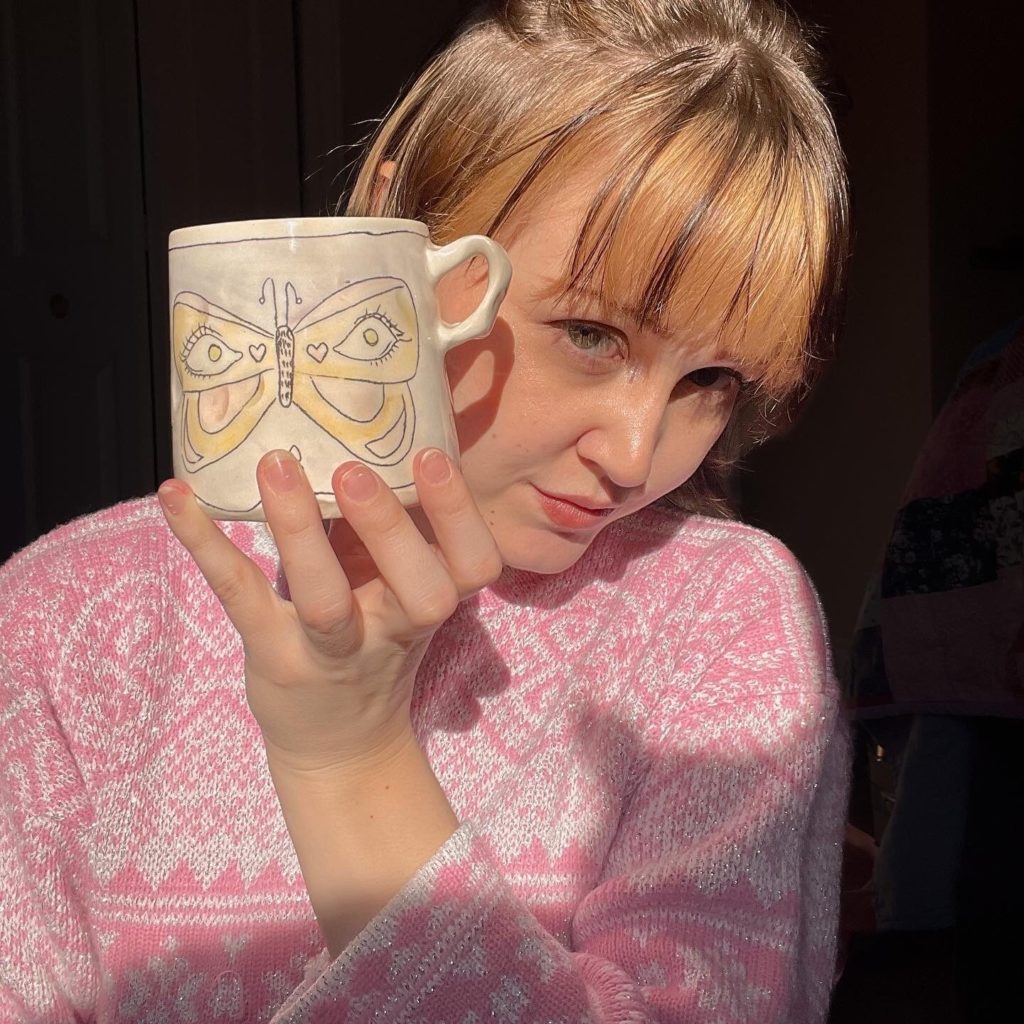 Craft & Design